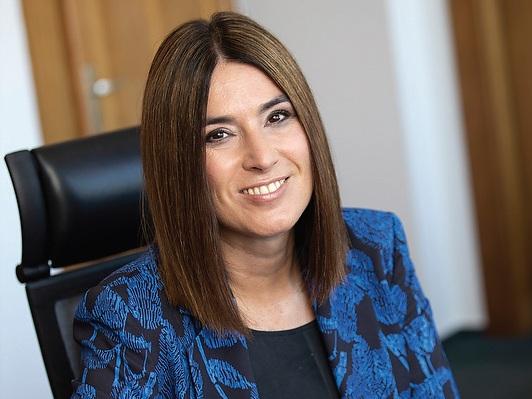 de Felicia Luca
In a fast-changing, ever more digital world, processes, operations, tools and innovation will be quick to grab our attention, leaving hardly any for people – the most valuable resource in our organization. What can we do to support, nourish and retain our talents? Zdravka Demeter Bubalo, HR Senior Vice President at MOL Group, has some compelling views to share.
WHAT IMPRESSES YOU – IN YOUR WORK AND IN LIFE?
I believe that work and private life are not separated anymore as they were 15 years ago, due to the development of technology, which made this borderline blurry. Constant change at work is positively challenging me every day. I like that I am working in an ambitious environment because it triggers me to be always better and do my best.
WHAT DO YOU LOVE MOST ABOUT YOUR JOB?
I enjoy working in this agile environment we have at MOL Group. The company operates in 30 countries, and we have more than 40 nationalities across the Group. Consequently, my job is very diverse, and working with these diverse people, who are bringing different backgrounds, knowledge, experiences and cultures as well as new ideas to the table, inspires me to be positive and hungry at work. Fostering a truly collaborative environment is important for me, such as focusing on the wellbeing of our employees, ensuring flexible working solutions or a personalized benefit scheme – just to name a few. On a more general level, what impresses me most is our people, more specifically the way they can shape the future of a sustainable business. While it is obvious that the technological progress will challenge the classical ways of working, I am strongly convinced that, in the end, the creativity and innovation coming from people will create the strategy of each business.
MOL HAS GONE MORE INTERNATIONAL AND IS ALSO DIVERSIFYING ITS BUSINESS. ELABORATE A BIT ON THE NEW MANAGEMENT AND HR APPROACHES SUCH A COMPLEX PROCESS ENTAILS.
MOL Group successfully implemented the strategy set out in 1999 and, by setting the pace at the right time, became indeed an international oil and gas company with market-leading positions in Central-Eastern Europe. Today, the world, energy and customers' needs are changing rapidly and therefore the oil and gas industry is changing too. We see these fundamental changes as a clear opportunity to make ourselves better and we believe that this is the right time to set the pace again. Our integrated business model gives us the balance to move in new directions, and we also have the market position to leverage and build on previous successes, and to grab the opportunity of the changing world.
WHAT DOES LEADERSHIP NEED TO BE MOST SENSITIVE TO, NOWADAYS? WHAT IS THE KEY TO CREATING THE RIGHT MIX OF LEADERS AN ORGANIZATION NEEDS?
The fact that the world is changing at an unprecedented pace is a real challenge for the leadership of an organization. Leaders are required to make important decisions each day and, because of the major changes that are happening as we speak in our society, quite often they must decide regarding problems and topics they've never encountered before. So, a good understanding of our everchanging world together with agility and adaptability are important requirements.
Secondly, a leader needs to have a vision for the future and act as a role model for the other members of the company. Also, a good leader must be able to identify and leverage the abilities and capabilities of each person in his/her team by enhancing collaboration and empowering them to act.
At MOL Group, we defined 4 corporate values that drive our day-to-day activities. With this frame we support our leaders to be inspirational role models for their teams:
✓ The first value is PEOPLE – we think people are the most important in a company as they are creating and executing our strategy;
✓ The second value is CUSTOMERS – we put our clients at the heart of everything we do to strengthen a customer-centric approach;
✓ The third is OWNERSHIP – we empower our people to take responsibility for their actions, to make decisions and to act accordingly;
✓ And the fourth value is AGILITY – we encourage our people to be agile and open to the changes that are constantly happening around us.
We think that the development of the next generation of leaders has never been more vital, as we all know that there is a global shortage of managerial talent. We believe the new global era and the new generation coming into the company require a different leadership style.
WHEN IT COMES TO AN HR LEADER – WHAT IS THE SKILL SET THAT TAKES US INTO THE FUTURE?
The environment is changing, and the technology development is faster than ever. Clearly, the knowledge and the skills required will also change in the future. Research show that approx. 80% of the jobs that will exist in 2030 haven't been invented yet, and more than 60% of the children starting school would one day hold jobs that do not exist today. Therefore, in the next few years we need to put strong focus on re-skilling and up-skilling initiatives. I believe that more social, emotional skills, complex problem solving skills and more advanced cognitive capabilities will be needed, together with more and more digitalization.
YOU HAVE BEEN AN HR PROFESSIONAL FOR OVER 20 YEARS. WHAT HAS BEEN A KEY LESSON FOR YOU, THROUGHOUT YOUR CAREER?
My career of 20 years has taught me a lot and, most importantly, has brought me tremendous experience. I started as a broker in Croatia, and first I moved from Finance to Procurement, and then to HR. I experienced different companies, countries and cultures and, after 20 years, the key lesson is that enjoying your job is the key to success.
WE SEEM TO FOCUS A LOT ON ACQUIRING AND RETAINING TALENT. WHAT IS THE KEY TO NURTURING TALENT, AND DO WE FOCUS ENOUGH ON THAT?
For MOL Group, acquiring and retaining talents is very important. We are aware that Oil & Gas is a very dynamic industry, where changes happen very quickly. We believe that finding the right talent, appointing them in the right position and offering them competitive and flexible compensation and development opportunities is essential. Starting from fresh graduate recruitment via university relations and programs that target young talents – like Freshhh and Growww – to the different channels used for hiring experienced colleagues – like the referral program – we aim to bring in diverse talent and create an experience during the whole employee life cycle. On the other hand, we are aware that, in order to retain talents, we need to create an attractive working environment where our employees can feel fulfilled from a professional perspective and where they are recognized for their achievements.
HOW DO YOU CREATE NOT ONLY DIVERSITY, BUT ALSO INCLUSION IN AN ORGANIZATION? WHAT ARE THE BENEFITS OF AGE DIVERSITY – FOR PEOPLE, ORGANIZATIONS, SOCIETY?
Diversity includes visible differences (such as age, gender, ethnicity, language, talents), as well as underlying differences (such as ways of thinking and communication, personal values). Diversity is critical from the organizational point of view: all of us have different experiences, background, knowledge, personalities and perspectives, and I believe that these differences impact business results positively. In our quickly changing business environment, having a mix of different aspects, questions and assumptions is a very important factor for each company.
Diverse companies perform better, solve problems more accurately and are more innovative. To me, inclusion  means creating a working culture where differences are valued and everyone feels safe and heard, and where everyone has the opportunity to develop skills and talents consistent with our values and business objectives. The aim is to make our company a place where people feel involved, respected and connected. For us, diversity and inclusion are important, as they help the organization in several aspects – such as the attraction and retention of talents, as well as increased employee engagement and productivity. We need to be as diverse as our customers, in order to understand them better and enhance client-focused innovation.
WHAT IS THE KEY TO DRIVING TRANSFORMATION? HOW DO YOU ACQUIRE AND ACCOMMODATE TRANSFORMATIONAL TALENT IN THE ORGANIZATION?
The current business environment requires transformation and constant change. How can we respond to it? I believe that innovation and different ways of thinking coming from diverse people are the key. We support such diversity by ensuring international mobility, launching special Female Engineers programs for women in a male-dominant industry. By continuously tracking and benchmarking the international and local market trends in the light of attracting, motivating and retaining colleagues, we make sure that our employee value proposition is competitive on the market.
During recruitment, one of the most important aspect for us is the cultural fit to the company. We encourage and enable our colleagues to share their ideas with programs like the InnoMOL idea platform, where 1000 ideas were registered in the first year of the platform. Also, at Group level, we have dedicated teams and experts for innovation, which are actively searching for new opportunities and ideas. On the other hand, at MOL performance and achievement are recognized in many ways, starting from innovative ideas to crossdepartment collaboration. Our remuneration schemes reinforce a meritbased culture and encourage high achievement via shortand longterm incentives.
WHAT ARE SOME LESS OBVIOUS CHALLENGES FOR AN HR PROFESSIONAL OR LEADER TODAY AND HOW CAN THEY BE TACKLED?
HR professionals are dealing with the most complex beings: people. Sometimes, being an HR professional is also being a sort of psychologist – to know human nature and how to act and react in human work relationships and be able to support stakeholders in this aspect as well. For me, one of the current challenges is to create an employee experience – which means not just work in programs, processes and tools, but also build an inspire an inclusive culture and encourage leaders and managers to lead by example.
HOW DO YOU KEEP YOUR THINKING FRESH?
I think a growth-mindset is inevitable to working in a constantly changing environment. My work always gives me new challenges and opportunities to develop. To mention one personal focus area – diversity and inclusion is very high topic on my agenda. Parallel to the D&I initiatives we launched at MOL Group – such as the internal Women Leadership Network or the Female Engineers MOL Program, which target female talents – I am actively advocating for the importance of diversity and inclusion by means of different platforms, such as Women In Energy or as a member of the Advisory Committee at WeAreOpen organization. Being part of such networks ensures the sharing of useful knowledge and experience and develops me further.
ARE YOU THE PERSON YOU NEEDED WHEN YOU WERE YOUNG?
Supporting young talents is in my focus, both from a personal, as well as from an HR professional's point of view. Based on my experience, I believe that mentoring is crucial for talent development, therefore MOL includes this opportunity into the technical and leadership capability development programs. I personally mentor younger colleagues, coming from different business backgrounds, on a regular basis. As a female leader in the Oil and Gas industry, I give special attention to female talents. Last year we launched the Womentoring program, aiming to support female colleagues' career development on any level of the organization and enable them to grow further.
WHAT BRINGS OUT THE BEST IN PEOPLE?
Apart from achieving business results, behaving in line with company values – the above named People, Customers, Ownership and Agility –  and  leadership and technical excellence  are equally important. In 2015 we started a program to differentiate between  leadership  and  expert career paths, to provide the same career prospect and ladder in both ways.
Together with performance, we also review our colleagues' leadership potential. Those who are identified as having leadership potential, and who express strong motivation and willingness to pursue a leadership career path, are continuously assessed and developed to be ready to take over potential managerial roles when the opportunity arises. To support it, individual development plans and activities are defined and set up to ensure the smooth landing into the new position / assignment.
The employees who are excellent performers and are keen on further developing their professional expertise are steered in the direction of an expert career path, with a constant improvement of their knowledge and skills.
---
✓ In order to formalize our D&I initiatives, MOL Group has a Diversity and Inclusion Framework, based on 3 pillars – Gender, Age and Wellbeing. Starting from the 2020-2022 period, we will also add Disability as the 4th area to further focus on one of the biggest minority group with the highest unemployment rate in the region.
✓ Regarding gender, we aim to support women through several initiatives such as the Female Engineers MOL Programme targeting female STEM talents with scholarship opportunity, or the Women Leadership Network event. We quarterly track female related KPIs – such as their share in the workforce, women career advancement and development program participation on gender dashboard – to emphasize the importance of gender diversity to the senior management as well.
✓ In terms of age, our goal is to build on the generational differences amongst our employees by utilizing their different learning styles, skills and knowledge. This initiative is supported with, for example, mentoring programs, reverse mentoring, internal academy, and the re-engagement of our retired colleagues.
✓ As the 3rd focus pillar, Families and Wellbeing, we set out to establish a family friendly company by introducing and enhancing flexible work opportunities, financial support for families with a newborn, kindergarten and summer camp possibilities, as well as personalized benefit elements according to each MOL Group companies' practices and legislative environment.
---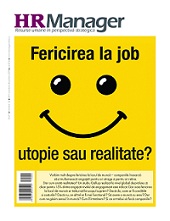 Acest material a fost publicat in Revista HR Manager, numărul 62, ediția octombrie-decembrie 2019.
Pentru detalii despre abonare, click aici.
Comentarii