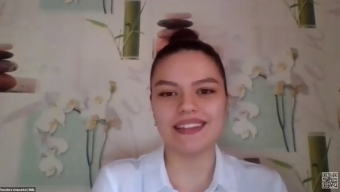 Dacă ne uităm la ultimul an și jumătate în contextul modului de lucru, putem spune că una dintre cele mai mari provocări a fost schimbarea paradigmei privitoare la unde și cum ne desfășurăm activitatea. Forțați de împrejurări am trecut peste noapte la lucrul de la distanță. Și dacă echipamentele și tehnologia ne-au ajutat să ne adaptăm rapid, unde a fost nevoie de "fine tuning", adică ceea ce continuă încă să fie necesar este mentalitatea. Cum reușești să construiești acea punte de încredere între membrii echipei care să îți asigure continuitatea, comunicarea și rezultatele? Cum faci față provocărilor și dinamicii din viața de business? Sunt întrebări și aspecte asupra cărora ne-am aplecat și pe care le-am adresat în această perioadă și la care au răspuns Theodora Amurăritei, People Business Partner Infrastructure & Network, ENEL și Camelia Dumitru, Organizational Development Specialist| Internal Coach, ENEL pe baza studiului de caz intitulat ENEL Liquid Organization – un demers de agilizare și construire a unei culturi bazate pe încredere în cadrul celei de-a XI-a ediții a seriei de evenimente FAST FORWARD. ORGANIZAȚIA VIITORULUI care a avut ca subiect:  THE CULTURE OF TRUST & AGILITY. Evenimentul este organizat de Revista HR Manager cu sprijinul Humanistic și a avut loc pe 24 și 25 NOIEMBRIE, 2021.
Evenimentul a pus sub lumina reflectorului organizația construită pe premisele unui nou tip de leadership, mult mai conștient, ce pune în mijloc starea de bine și echilibrul angajatului, prin construirea de relații sănătoase: Coaching Culture, The Culture of Trust – Cultura încrederii. Totodată, în lumina reflectorului a fost pus și conceptul de Organizație Agilă.
S-au dezbătut idei, inițiative, s-au  prezentat studii și proiecte implementate în companii.
Theodora Amurăriței a prezentat profilul angajatului ENEL – trecut, prezent și viitor.  Apoi a  prezentat câteva date demografice despre companie, care sunt valorile acesteia și cum sprijină ele scopul comun al companiei. Care sunt atitudinile și comportamentul personajului ENEL și care este cadrul strategic prin care ENEL își propune să construiască pe mai departe. A urmat apoi prezentarea viziunii Liquid Organzation oferită de Camelia Dumitru. Ea a descris care au fost provocările planului, aspirațiile, care a fost aria pe care s-au focusat și care sunt principiile după care s-au ghidat în noua strategie și care au fost acțiunile lor în implementarea proiectului.
Aici puteți viziona discursul Theodorei Amurăriței.
Aici puteți viziona întreg evenimentul.
Comentarii
Pe aceeasi tema



Share
About Author
(0) Readers Comments