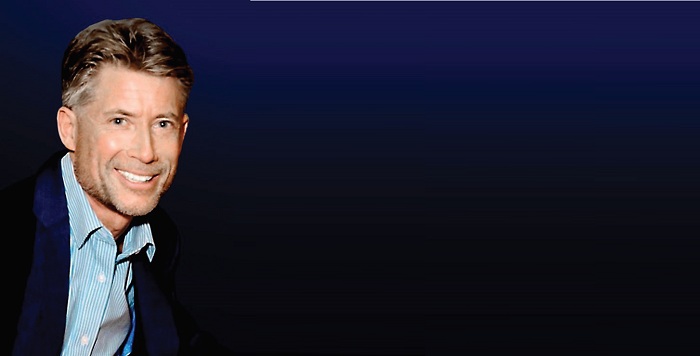 A conversation with Matthew K. Cross is always captivating, due to his rare aliveness of spirit, inspired awareness, insatiable curiosity, insight, method, business acumen, kind generosity. We spoke about talent, self-discovery, keys to leardership, living your passion, strategy, books and writing.
by Felicia Luca
YOU'VE BEEN COMING TO ROMANIA FOR MANY YEARS. WHAT'S YOUR FAVORITE THING ABOUT OUR COUNTRY?
The beautiful, generous spirit of the people and the vast sleeping genius I see, coupled with the incredibly rich cultural history, inspiring landscape and sense of a great story waiting to be told. I also appreciate and enjoy the high quality of the food. Romania also has a charming "off the beaten path" quality. It's like a nearly forgotten hidden treasure that offers a link to a simpler time, when people lived closer to and more in harmony with the earth.
WHAT IS YOUR OXYGEN AND HOW (OFTEN) DO YOU CLEAR THE AIR?
Nature – I endeavor to spend regular, meaningful time in Nature and bring it inside my living space; Inner balance and calm focus – a daily meditation and centering regimen.
WHAT IS THE MARK OF GOOD LEADERSHIP?
The ability to predict future outcomes with high accuracy anchored in the Deming Quality Method; values-based leadership which includes the cornerstones of integrity, respect and customer focus and delight; Dedication to core daily practices such as consistent broad-spectrum learning and teaching, Kaizen/Continuous improvement, health prioritization, self-reflection.
HOW DOES A HR MANAGER GO ABOUT IDENTIFYING, ASSESSING AND ACQUIRING TALENT NOWADAYS?
Deeper incorporation of the core business values in the screening and hiring process. The best organizations hire for values alignment first and experience second; Clear, upfront understanding of the required role(s) in the work system; utilizing multifaceted communication/personality/interview methods and tools to increase the probability of quality hires.
HOW ARE HR MANAGERS TO ACCOMMODATE WITH THEIR STAFF'S NEED FOR SELF-DISCOVERY AND REINVENTION, IN TIMES OF SUCH UNPRECEDENTED DISRUPTION?
Realize and prioritize the intrinsic and ongoing need for individual self-discovery and reinvention, understanding that such personal learning and transformation is vital to navigating increasing times of chaos and disruption.
HOW CAN HR MANAGERS CAPITALIZE ON PEOPLE'S SELF-DISCOVERY AND REINVENTION? HOW DO THEY MAKE IT GOOD FOR BUSINESS?
Through understanding that investing in people's learning and transformation – job-related and personal – directly benefits and elevates the knowledge base and spirit of the people, which natural adds collateral – and often direct – benefit to the business. The paradox is such benefits cannot always be immediately measured, or measured in revenue, but they are there nonetheless.
WHAT DO YOU THINK ARE SOME BLIND SPOTS AN HR MANAGER MAY COME TO HAVE, TODAY?
That people and teams can be managed. Best to focus on managing and optimizing the systems and processes within which people work, in creating constructive work environments which identify and remove fear and clear the way for maximum personal and team contribution.
WHAT SHOULD FEAR BE REPLACED WITH, HOW DOES THAT REPLACEMENT WORK AND WHAT WOULD BE THE IMPACT ON / BENEFITS FOR THE BUSINESS?
Fear is the natural result of a misplaced emphasis on managing, rewarding and punishing people vs. managing and collabo-ratively working on continuously improving the processes and systems people work in. Fear also results from an over-emphasis on short-term profits vs. creating long-term value and loyalty. Leaders need to migrate from a judge/jury/ blame mindset to a coach/consult/train mindset. Replacing fear with Authentic Leadership, e.g., proper systems-based training, coaching, mentoring and holistic support results in greater productivity, joy in work, loyalty and long-term profitability.
WHAT IS THE KEY TO YOUR LEADERSHIP?
Staying aligned to the True North of my Priority Principles, Practices and Performance metrics, inclu-ding a commitment to continuously improving and upgrading them. Regular practice of my customized total health, performance, centering, focus and transformation regimen. Service Without Attachment™ – serving others above and beyond, sharing relevant and valuable knowledge, being a beacon of inspiration and hope to others, while expecting nothing in return.
HOW DO YOU KNOW WHEN TO ALLOW THINGS TO DEVELOP NATURALLY, AND WHEN TO BE STRATEGIC ABOUT THINGS?
I find benefit in a blended, "triangulation of fire" approach; this means that for priority aims and objectives, the establishment at the front end of a clear vision and aim, supporting principles and a support system compliments the natural forces of emergence and unfolding.
YOU ARE CURRENTLY WORKING ON TWO BOOKS. TELL US A BIT ABOUT THEM.
The first new title is The Greatest Business Success Story Never Told: Profit from the Prophet. It's the concise story, principles and practices of the remarkable man whose DNA is woven throughout every successful organization on earth, in every industry – service, manufacturing, non-profit – in every country the world over. Names that commonly come up in response to the question who would you pick as the architect of the greatest business success story in history include: Steve Jobs, Bill Gates, Jeff Bezos, Sir Richard Branson, Thomas Edison, the Christian Church, Warren Buffet, John Rockefeller.
Yet of the thousands of people around the world I've asked this question of over the years, no one has ever mentioned the name of the subject of my book (hint: this man is the godfather of quality who resurrected a country from the ashes of war to become a world-leading economic and quality superpower). This Einstein of value creation created a repeatable system for generating and sustaining the highest quality/lowest cost goods and services aimed at hitting the key success target in every organization.
This key target is the #1 predictor of future growth and profitability: Loyal Customers, customers and clients who repeat and refer. The system is a veritable economic super weapon, yet is also remarkably simple to deploy. I submit that the man at the center of my book is responsible for the creation of more trillions of dollars in value, revenue and profits than any other person in history—and this value grows exponentially every day and will on into the future. The book presents the key principles and practices so readers can step into action to deploy and benefit. The world-leading wisdom in this book is a proven set of principles and practices which unleashes a transformational tsunami of peak performance, productivity, perseverance, passion and profit in every measure of business and life.
The second title is Maximize Your Green Zone™ for Peak Productivity, Inno-vation, Flow & Fortune. This book is about identifying and increasing the dwell time in your Personal and Professional Green Zone™: the intersection of your passions, strengths, talents and deep enjoyment. In your Green Zone you add AND receive maximum value, which creates a healthy, perpetual value sharing/receiving loop. You work most efficiently. There's a greater sense of ease or Flow in whatever is the task at hand. You deliver and enjoy more value, relevance and impact from your work. The system and mindset at the heart of the book is wonderfully simple to learn and integrate into your daily life.
But first, let's explore what the color green means to you: Nature… Verdant, New Growth…? How about ACTION: Green Light, "Go On Green." Or, as in America, Money: "Greenbacks." In the health and fitness arena we see the explosion of nutrient-dense Green Foods – remember Popeye and his every-handy can of spinach? Culturally we see that great strength and green go together, as exemplified by The Incredible Hulk. In the ancient Eastern science of the seven primary energy centers in the body known as Chakras (Sanskrit, "Wheels of Light"), we find that the heart center – representing love – is the color green.
Lastly, when someone is new to something, a novice with a beginner's mind, they are often referred to as being "green" or a "greenhorn." Maximizing Your Green Zone shows you how to quickly and easily identify your unique Green Zones (maximum creative, productive and enjoyable flow zones), Yellow Zones (more neutral, necessary yet non-Green Zone activities) and Red Zones (drag zones that would be better reduced/eliminated/delegated, which pull us off our passion, point and purpose) and take that knowledge right down to your calendar and daily activities in your personal and professional life.
In the decade since I've been sharing Maximize Your Green Zone with my clients, the stories and testimonials continue to grow. People report enjoying substantial increases in their productivity, sense of satisfaction and fulfilment from their work and activities, and a permanent lift in their confidence and ability to better share their unique gifts and talents with the world. One financial executive shared the process with his team including his personal assistant, who he trained to colorcode his calendar and rigorously defend and maximize his Green Zone time (and minimize his yellow and red zone time).
The results in his personal and professional life have been fantastic, including doubling his income within 18 months of adopting the Green Zone strategy.
HOW DOES WRITING FULFIL YOU? TALK TO US ABOUT YOUR INTEREST AND JOY IN WRITING.
I never thought I'd be an author of multiple books on a diverse range of subjects. When I was 17 I bought a book at a library sale for $2. The book was Maybe YOU Should Write a Book. It was a collection of essays by bestselling authors encouraging people of all ages to write their book. While it inspired me at the time, I didn't see myself actually writing a book back then. Yet a little over a decade later the idea for my first book came, a children's book I co-authored and illustrated called The Magic Manatee.
After the successful creation of this first book, I felt a sense of creative writing empowerment which proved to be the sustainable spark behind all of the books I've authored or co-authored since. As far as my fulfilment goes, I love sharing meaningful principles and practices which support people's peak performance, health, happiness, success and transformation. And since the best way to really learn any subject is to teach it, I receive that collateral benefit as well. I have a different philosophy around the context and delivery method in the majority of my books in that most of my books are collaborative, self-led workbooks. They require and invite participation from the reader.
In this way I feel my books can empower and inspire readers through their co-creative authorship within the book itself. This interactive approach strengthens the learning, integration and memory around the subject matter. It also adds an element of fun discovery and adventure to the learning process.
---
Acest material a fost preluat din numărul 61 al Revistei HR Manager.
Comentarii