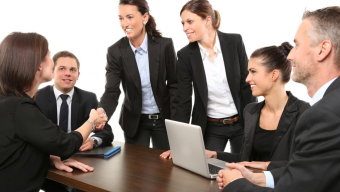 Hart Consulting, în colaborare cu Corporate Office Solutions (COȘ) organizează conferința "Innovate. Lead. Transform.", pe 22 mai 2019 la Hotel Platinia, în Cluj, și pe 23 mai 2019 la Hotel Timișoara, în Timișoara.
Conferința propune soluții pentru creșterea performanței organizaționale și a angajamentului și motivației în organizații.
Zsolt Feher, Marketing Director la Hogan Assessment Systems va vorbi despre ce competențe universale are un angajat de succes și cum se translateaza ele în peformanta organizațională.
Mădălina Bălan, Managing Partner la Hart Consulting va vorbi despre cum personalitatea liderilor prezice performanță prin cele 6 stiluri de leadership de la Hogan, într-un workshop interactiv.
Tamas Kovacs, Regional Sales Director la Steelcase va vorbi despre factorii care crează un mediu de lucru plăcut, crescând astfel angajamentul și performanță organizațională prin interacțiunea dintre spațiul fizic, cultură organizațională și tehnologie.
Va urma un panel de discuții legat de temele de mai sus, alături de Oana Preda, Head of Customer Experience și Alina Robescu, Head of HR Business Partners la UniCredit Bank precum și Christophe Weller, CEO & Founder al Corporate Office Solutions (COȘ).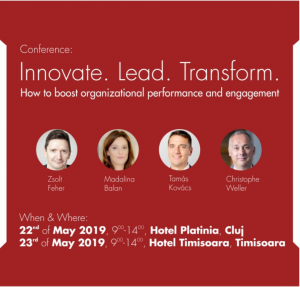 Conferința se va încheia cu un networking lunch, în care participanți vor avea oportunitatea de a se conecta cu comunitatea de HR și decision-makers locală.
Dincolo de oportunitatea de networking și de know-how, participanții la conferință au două mari beneficii:
1)    Toți participanții își pot afla propriul stil de leadership
2)    Toți participanții vor avea acces la lansarea noului raport psihometric pentru selecția de volum "General Employability", care prezice deja "angajabilitatea" candidaților la nivel global pe baza a 3 variabile: abilități interpersonale, abilitatea de a învață, și conștiinciozitatea.
Mai multe detalii precum și posibilitatea de înscriere se găsește pe pagină conferinței aici.
Comentarii
Pe aceeasi tema







Share
About Author
(0) Readers Comments