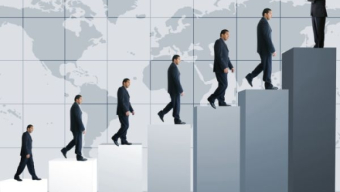 Conferinţa Managementul Performanţei în România, cel mai important eveniment dedicat managementului performanţei, va fi găzduită pentru a cincea oară de către Sibiu.
Evenimentul va aduce în fața publicului practicieni de referință ai domeniului, din cadrul unor companii de top precum: Alcatel Lucent, BRD, Calitop, Dacia Group, FM Logistic, Grupul CityGrill, Hewlett Packard, Procter&Gamble, Sodexo, Saint-Gobain, The KPI Institute, Urgent Cargus, Valiant TMS Ro, Vivre Deco.
Conferinţa va consta în 14 sesiuni de prezentări care vor aborda tema managementului performanței la toate nivelurile: organizațional, operațional și individual, având totodată posibilitatea de a se implica în dezbateri cu profesioniștii invitați în cadrul celor 3 paneluri de discuții.
Mai mult decât atât, pentru a completa sesiunea de învăţare, ultima zi a evenimentului va fi dedicată celor 3 workshopuri care se vor desfășura în paralel:
Workshop A – Măsurarea Performanței: De la strategie la Indicatori Cheie de Performanță (KPIs)

Workshop B – Îmbunătățirea Performanței: Luarea deciziilor pe baza rezultatelor Indicatorilor Cheie de Performanță (KPIs)

Workshop C – Construirea unei culturi orientate spre performanță: Alinierea angajaților la strategia organizațională.
Conferința va fi închisă prin simularea business Friday Night at the ER, având ca scop dezvoltarea gândirii sistemice și fiind relevantă pentru participanții din orice industrie și arie funcțională.
Pentru detalii referitoare la program, vorbitori, taxă de participare, reduceri și modalități de înscriere, vă invităm să accesați site-ul oficial al evenimentului.
Comentarii
Pe aceeasi tema





Share
About Author
(0) Readers Comments